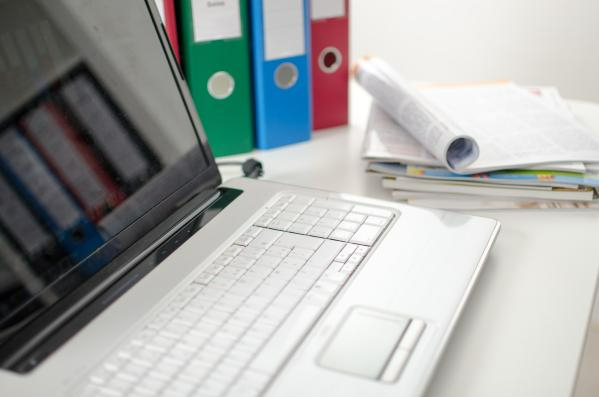 CHMM Online Review
Prepare for the Certified Hazardous Materials Manager (CHMM) or Certified Hazardous Material Practitioner (CHMP) exam with this comprehensive Bowen EHS® online review course.
Classes meet twice a week for 8 weeks.
Earn 3.2 CEUs or 32 Contact Hours.
Registration and Dates
LIVE Instruction
Exam prep courses are presented LIVE online in real-time. Ask and answer questions via a chat window.
Instructor Support
Receive support from our certified instructors when you have questions, need extra help, or when you're lacking motivation. They're here for you and happy to help YOU!
Comprehensive Materials
Our Exam Prep Courses cover the subjects you need to know and test-taking strategies that allow you to go into your exam with confidence.
OESH Webinars
Access 12 On-Demand webinars and all upcoming Live webinars with your course registration. Earn credit toward certification. See available Webinars.
Flexibility
Lives are busy. Participate in scheduled live lectures or listen to recordings when you have the time. All course materials and tools are available 24/7 through the Bowen EHS Learning Center.
Yearlong Access
You get access to your course and supplemental resources, including The Companion Toolkit, from the time of your paid registration until one year after the course start date.
CEUs
Complete the course and earn CEUs. Eligible for contact hours through certifying agencies.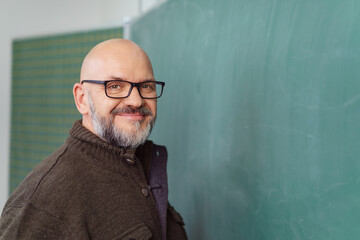 We Are Here For you
You are not alone.
Bowen EHS Instructors and support staff are here to help, guide, and motivate you as you prepare for your OESH certification exam.
CHMM Online Review Details
Syllabus
Purpose
The primary purpose of the course is to provide participants with the necessary framework to pass the CHMM or the CHMP exam.
Successful completion of the course requirements is expected to result in participants' increased ability to: (a) pass the CHMM or CHMP exam; (b) perform integral mathematical, engineering, and scientific functions/equations.
Credit
This course contains 32 hours of instruction. 3.2 CEUs are offered for this course.
As an IACET Accredited Provider, Bowen Learning Network offers CEUs for its programs that qualify under the ANSI/IACET Standard.
For certification and recertification credit, please visit How many points/credits/hours is a course worth?
Course Expectations:
Lectures are held two (2) times per week for 8 weeks and last 2 hours each. The lectures are conducted live and are available as recordings for streaming and download the day after the live lecture is conducted. In addition to weekly presentations, participants will be expected to complete multiple-choice quizzes. Other practice activities may be assigned or suggested by the instructor. These activities are designed to engage participants and assist in the retention of presented information.
A homework password will be given at the end of each lecture. Homework will be completed outside of class and reviewed at the beginning of the next live lecture.
Recordings of all class lectures and access to all course activities are available for up to one full year from the course start date through the Bowen EHS® Learning Center. Mac and PC users have the option to download the recordings to keep and use after the course has closed.
| Lecture No | Topic |
| --- | --- |
| CHMM 01 | Introduction |
| CHMM 02 | Mathematics, Statistics, Radiation |
| CHMM 03 | Chemistry |
| CHMM 04 | Health, Safety |
| CHMM 05 | Toxicology, Risk Assessment |
| CHMM 06 | Planning for Materials with Hazards |
| CHMM 07 | Shipping and Transporting Materials with Hazards |
| CHMM 08 | Storing Materials with Hazards |
| CHMM 09 | Facility Operations Involving Materials with Hazards |
| CHMM 10 | Disposition of Materials with Hazards |
| CHMM 11 | Training Personnel, Communication |
| CHMM 12 | Response and Recovery |
| CHMM 13 | Remediation |
| CHMM 14 | Management Systems |
| CHMM 15 | Environmental Regulations and Studies |
| CHMM 16 | Recordkeeping and Reporting, Final Review |
Course Objectives
Participants who successfully complete all course requirements will be able to:
Locate authoritative information about the CHMM and CHMP certifications and examination process.
Use basic math to solve problems in unit conversions, elementary statistics, and proportional equalities.
Recite basic facts about radiation and apply the inverse square law to solve radiation problems.
Identify essential facts and concepts about basic chemistry.
Locate and recall basic facts on key OSHA standards.
Recall essential concepts, terms and aspects of toxicology.
Describe steps to determine material hazards
Recall key concepts about permit, program and SOP development.
Recall domestic and international transportation regulations.
Recall hazardous materials shipping requirements and processes.
Recall facts about proper hazardous materials handling and storage requirements and practices.
Rank-order the elements of the hierarchy of controls by their effectiveness and provide examples of each method of control within the hierarchy.
Recall basic aspects of waste stream management rules and considerations for environmental media.
Describe the process for training development.
Describe the importance of planning for hazardous material incidents.
Describe the purpose and basic components of each type of environmental site assessment.
Discuss the purpose and current state of the CERCLA & RCRA Corrective Action Planning processes.
Discuss the essential elements of an Environmental Management System
Discuss the essential scope of coverage of major US hazardous materials laws and regulations not elsewhere covered within the CHMM online review.
Describe some of the key recordkeeping & reporting requirements for a hazardous materials manager.
Recall three recommendations for studying and taking the exam.
Materials Provided
Course notebook with a hard copy of all lectures provided at the beginning of the course.
Online access to recorded lectures, virtual classroom and homework for one year from the course start date.
Access to The Companion Toolkit and OESH Webinars through the Bowen EHS® Learning Center for one year or more (commencing on the date of the paid registration).
TI-30XS Multiview™ calculator. All in-class work will be done with this calculator.
Proprietary Interest
Bowen EHS may have a proprietary interest in the products, instruments, devices, services or materials discussed in this course.
Requirements
Clients will benefit most from this course if they:
CHMM
determined they are eligible to take the CHMM certification exam,
completed an undergraduate or graduate degree in hazardous materials management, one of the physical sciences, environmental science, health and safety, or a related field and
have at least 4 years of professional experience in the health and safety field.
For more information, see CHMM Certification - IHMM.
CHMP
determined they are eligible to take the CHMP certification exam,
hold an Associate in Applied Science (AAS) degree from an accredited college or university in hazardous materials management, environmental science, environmental management, or environmental technology, plus 3 years of relevant experience as described above, OR
have at least 5 years of relevant experience with responsibilities directly related to the handling of hazardous materials and/or waste in the workplace.
Completion Requirements
To receive a certificate of completion for this course, participants are required to do the following:
Listen to each of the lectures (participate live or review recorded lectures).
Score 70% or higher on all homework assignments.
Score at least a 70% or higher on the Bowen EHS final exam.
Complete the course evaluation.
No certificate will be awarded to participants who do not meet the above completion requirements.
Computer Requirements
The Bowen Learning Network online virtual classrooms are powered by BigBlueButton. It fully supports the Windows, Mac OS X, and Chromebook platforms (see below for versions supported). Support is available for iOS (iPads) and Android Tablets. While smart phones can be used, the screens are too small to display all of the aspects of the Virtual Classroom. For the best online learning experience, the use of a device with a larger screen is HIGHLY recommended. A physical keyboard is also recommended.

Pricing
Early Payment
Discounted prices are valid until the Early Payment Discount End Date listed for each course. See courses below for dates. If the date is not listed, it has expired.
Your Current
Shipping Address
Individual Price (USD)
Individual Price as a part of a group1 (USD)

In the USA, Canada,
or APO/FPO/DPO
$1 320
$1 195
Other countries
$1 420
$1 295
General
Your Current
Shipping Address
Individual Price (USD)
Individual Price as a part of a group1 (USD)

In the USA, Canada,
or APO/FPO/DPO
$1 445
$1 320
Other countries
$1 545
$1 420
Group - A group is made up of two or more people who decide to take the same course with the same dates. These can be friends, associates, or coworkers. Participants register and pay individually. Please choose the "with others" option and let us know who is in your group when you register. All registrations and payments must be completed within seven (7) days of the first paid registration of the group to qualify for the group discount.
Questions? Large group? Combined Invoice? Contact Us
Course Schedule and Registration
Choose your course by using the Register now buttons below each course listing.
2024-02 CHMM Review - starts February 5, 2024
Early Payment Discount End Date: Jan 21, 2024 - 11:59PM (23:59) ET USA
- payment must be received by this date
| | |
| --- | --- |
| Days of Week | Mondays / Wednesdays |
| Times | 8:00pm - 10:00pm (20:00 - 22:00) ET |
| Live Instruction | Feb 5, 2024 - Mar 27, 2024 |
| Course Access until | Feb 28, 2025 |
Register now - 2024-02 CHMM Review View pricing
---
2024-07 CHMM Review - starts July 29, 2024
No class on Monday, September 2nd in observance of the U.S. Labor Day Holiday.
Early Payment Discount End Date: Jul 14, 2024 - 11:59PM (23:59) ET USA
- payment must be received by this date
| | |
| --- | --- |
| Days of Week | Mondays / Wednesdays |
| Times | 8:00pm - 10:00pm (20:00 - 22:00) ET |
| Live Instruction | Jul 29, 2024 - Sep 23, 2024 |
| Course Access until | Aug 1, 2025 |
Registration will open by Thursday, February 15, 2024.
Notify me when registration opens
---