Exam Strategies to Help Reduce Stress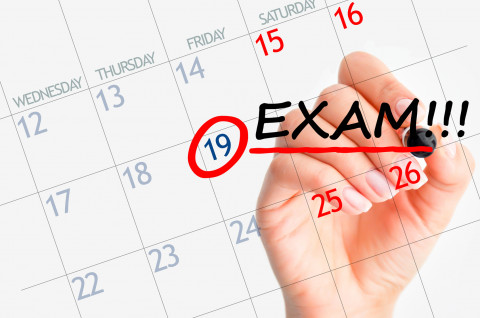 You might be preparing to take the comprehensive exam for the Certified Industrial Hygienist (CIH), the Associate Safety Professional (ASP), the Certified Safety Professional (CSP), or the Certified Hazardous Materials Manager (CHMM) certification. You studied all the rubric topics or subject matter, practiced with hundreds of sample exam questions, and memorized your flashcards. Now your exam date is looming, and you might not feel ready. Having an exam day strategy can help reduce your stress.
A winning strategy is to plan how you will spend your time during the exam. We believe time management is critical for passing any of these exams.
The following tips may help you plan how to spend your time during the exam.
Go through the exam twice.
Skip all the difficult questions the first time through the exam. These are the ones using a math equation or complex language.
During the second time through the exam, work on the easiest problems first and save the hardest problems for last.
Try not to get bogged down on any one question on your second time through. If you can't figure it out within a couple of minutes, make a guess and move on.
We recommend these steps to our clients and believe they can help you manage your anxiety and stress while also improving your score.
Remember, the goal is to pass the exam, and you don't need a perfect score to do so.
Good luck to all of you sitting for one of these exams!
~The Bowen EHS Team