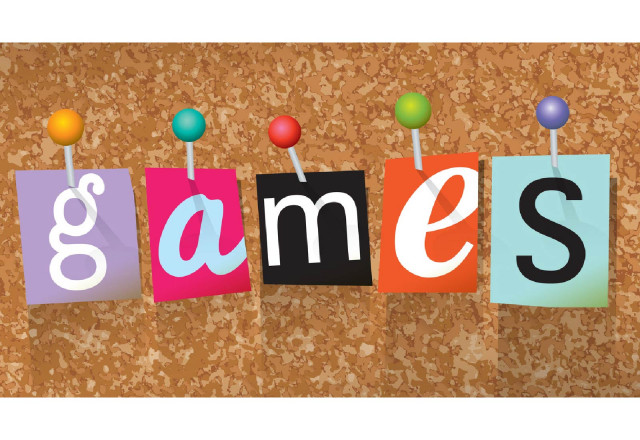 As Jack Nicholson knows, all work and no play makes Jack a dull boy. It can also make you a little crazy, but that's a post for another day. At Bowen EHS, we believe the learning experience is meant to be enjoyed. How does Bowen make learning fun?
We thought you'd never ask!
Flash cards are fine and dandy when you're trying to memorize something, but they're a bit of a yawner, aren't they? We've come up with another way to help you study, and it's so much fun you might even forget you're learning something in the process. Intrigued yet? How does playing online games in the Bowen EHS® Member Center sound? They're another tool to help you in preparing for your ASP, CSP, or CIH exam, and anyone with access to Premium Membership can play them. Game on!
Test your knowledge with four different games:
Hangman
Do you remember this classic game? Long before Angry Birds or Instagram, this was a way to pass the hours traveling to Grandma's house. Now you can combine studying with play using your EH&S vocabulary. Pick a letter, enter it, and see if you can figure out the word before you are hung. Trying the vowels first can give you a head start.
Crossword Puzzles
If Hangman doesn't quite sound appealing to you, why not try to solve a Bowen EHS crossword puzzle? 6 Across might be this: the study of human interactions with the work environment. Do you know the answer?
Don't fret if you can't finish the puzzle in one sitting. Go throw a Frisbee for a few minutes, or dream about how certification is going to make you feel more powerful than Batman, and 10 Down will be there waiting for you when you return.
Cryptex
Cryptex? Say what? Dan Brown first coined the term in his novel The Da Vinci Code. Basically, it's a puzzle involving secret messages. Put your spy hat on, read the clue, and find the correct word hidden in the Cryptex diagram. You might surprise yourself with success here.
Who Wants To Be a Millionaire
Who wants to be a millionaire? Pick me! You might not walk away with a million bucks after rocking out this game based on the TV show, but it's awesome preparation for certification, and best yet, it's great fun. You can answer EH&S questions for your chance to win a hypothetical million dollars. Questions get harder as you get further into the game, but the prize money makes it worth it. Question 1 is worth $100, whereas Question 15 is worth $150,000. Get the first question wrong and you have to start all over. Stumped by a particular question? No worries. Get help with the 50/50 option that takes away half the wrong answers, call your genius "virtual" friend, or survey the audience.
If only passing the CIH or CSP exam could win you a million dollars!

We understand that preparing for your certification exam can be stressful and sometimes downright boring. Our goal is to find fun, innovative ways to help you achieve exam success. We are committed to helping you navigate every avenue that points you in the direction of passing your certification. You might as well enjoy yourself along the route.

Stay tuned for more to come. Happy playing, everyone!