Webinars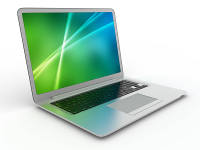 One of the many benefits of a Bowen EHS® Premium Membership is access to Bowen EHS® Webinars. These webinars are designed to provide a convenient and inexpensive way for EH&S professionals to gain knowledge about a specific subject while earning certification maintenance credits. Covering a variety of topics, our interactive webinars can be attended from the comfort of your home or workplace. All webinars are presented LIVE and recorded for later playback to accommodate those who live in different time zones, who would like to watch the webinars more than once, or who simply have active schedules.
Benefits
Interesting Topics.Learn something new in these one time events.
Earn recertification and certification points/hours.1 Earn IH contact hours (ABIH) , COC points (BCSP), and CMP credits (IHMM).
Convenient. Webinars are available in live and on-demand format.
1 See webinar for details.
Pricing
All webinars are included as part of your Premium Membership. Learn more
Want to sign up? Click on the webinar title below.
Upcoming Live Webinars
NIOSH Method 2549

The NIOSH Method 2549 is an approach for addressing indoor air quality issues and screening for volatile organic compounds. We will discuss the methodology for this approach, the substances that can be detected, and how to sample and measure your findings.

Additional Info

Date & Time

February 24, 2017 2:00 pm ET

Read more...
Introduction to Healthcare Safety

The healthcare environment is unique when it comes to environmental, health, and safety hazards. Both employees and patients can impact and be impacted by these hazards. It is important for EH&S professionals in healthcare to be aware of these hazards, regulations, and the appropriate controls…

Additional Info

Date & Time

March 23, 2017 2:00pm ET

Read more...